I stumbled upon a classy and chic new cafe in the metro called The Urban Cafe. Formerly there was a restaurant there that offers crocodile dishes. Perhaps it was the same owners since the new one also have crocodile meat on their menu, yes you got that right crocodile!
But don't worry, it's not only crocodile meat you can eat at The Urban Cafe since they also have Chicken Teriyaki, Carbonara, The Urban Clubhouse, you name it. Since we weren't expecting crocodile for our late lunch that day, we decided to be less adventurous and try their other dishes.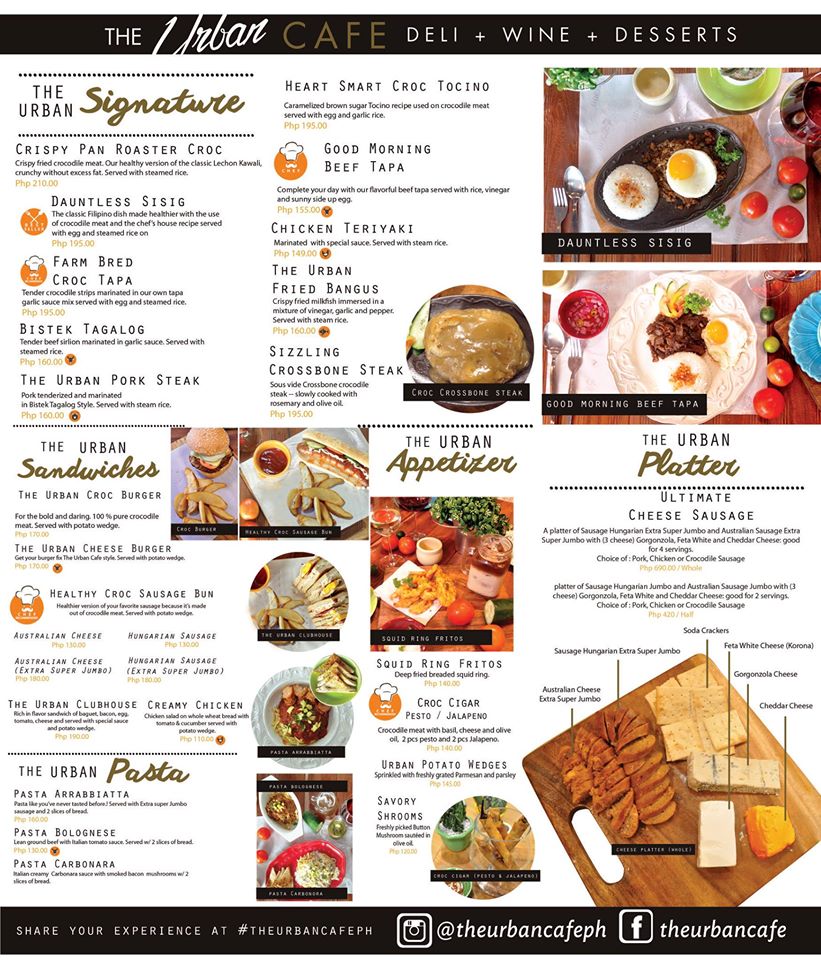 Their Urban Clubhouse was quite good since the Potato Wedges was hot and crispy, salty enough but not too much on the palate. The wheat bread won my heart as I'm trying to continue eating healthier just in time for the coming new year. It was good because of the blending of ham, bacon, mayonnaise, tomato, cucumber and egg was just right.
Carbonara is one of my favorite dishes and when it was served, I thought I wouldn't be able to finish it since it looked bigger in person. Perhaps I was just so hungry or it was that good that I ended up finishing all of it! It was also served with wheat bread though I wish it was toasted with a little bit of butter.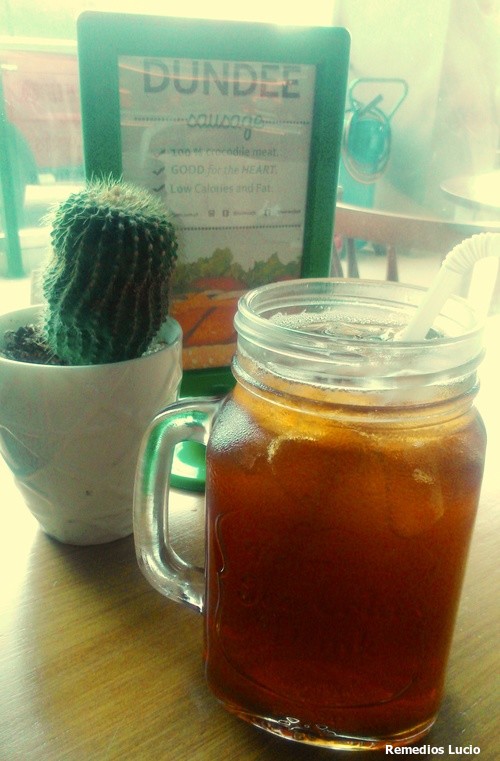 Their Iced Tea was alright, it wasn't too bland or sweet and I love how it was served on a mug like this. 
I must say their chef now was better than the one at their previous restaurant. You can also buy gourmet cheese, wine, crocodile meat and cakes to take home so it's not only limited to simply dining out. It's definitely a cafe I would go back to and even consider trying out their crocodile dishes. I also love their wine rack behind the dessert counter. Seems like a great place to catch up with friends over coffee.
For more details, you may visit:
Facebook: The Urban Cafe
Address: Ground floor, Wilcon Center, Visayas Avenue, Quezon City
Contact No: +639434168973