After all those running around during the holidays probably has left you breathless or dead tired as the new year rolls in. Most likely, there's no time to take a vacation since work begins immediately after all the festivities.
In Manila, Novotel's In Balance Spa is a relaxing sanctuary I stumbled upon after covering the Blogapalooza event, which was held at the same place. I won a gift check from them during the event.
So off we went to the fairly new spa in the middle of Araneta Center. My expectations of a luxurious experience was surpassed at In Balance Spa—from booking inquiries and reservation to the massage itself.
Their hotel staff was very attentive and catering to our needs. It was a quiet, steady Sunday when we went so there weren't much people at In Balance Spa. We had the place pretty much to ourselves.
Relaxing ginger tea was offered at the sitting or waiting room while we signed forms prior to the massage. They don't rush you, which I utterly hate at other spas, and give you ample time to drink tea and savor the relaxing ambiance.
Once you're ready, their receptionist and masseuses will bring you to the huge, surprisingly so huge, spa room. It was a pristine white decorated massage room, bathed in yellow light. It was simply a gorgeous interior. Everything was meticulously clean and lovely decorated.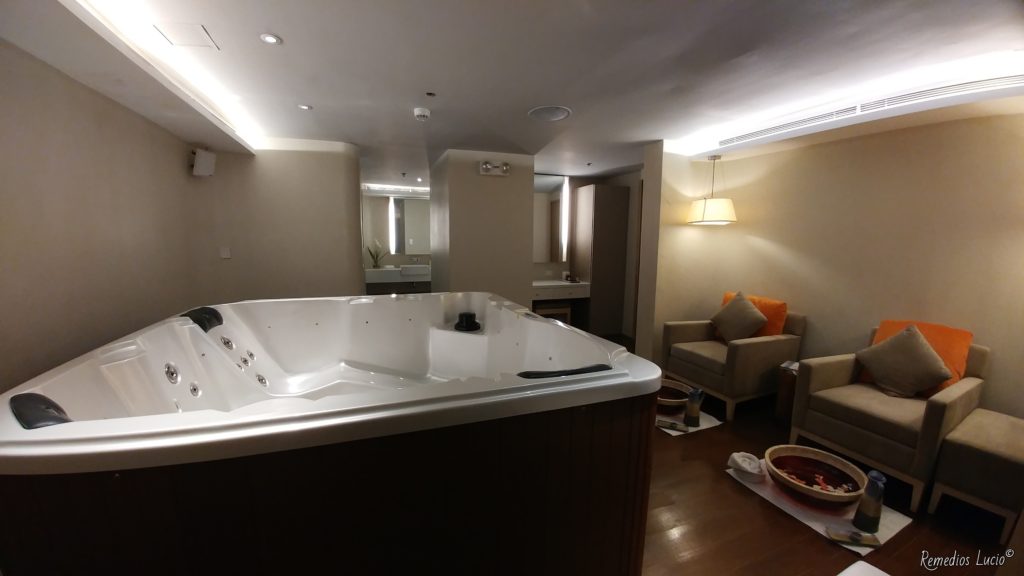 It's complete with two comfortable massage beds, a gigantic whirlpool hot tub, lounge areas for foot soaks, roomy bathroom with two shower heads, a toilet, a common sink and a makeup table. It's almost like their hotel room, well except for that massive hot tub, which is probably the best feature of their spa.
We had the Swedish Massage (Php1,500). Their masseuses are friendly and gentle so you'll feel at ease. They are quite good and your body won't feel beaten down after the massage or the day after (which sometimes happen with massages).
The entire massage time, they played soft music and you won't hear any other guests or staff noisily chatting outside the room, whatsoever.
After an hour massage (we wished we had longer time), they quietly tell you that the service is over. They also don't rush or tell you that you only got 10 minutes to lie down the bed. So you don't feel hassled to dressing up immediately.
We took our time fixing ourselves and perhaps around 20 minutes, we were ready to go—feeling luxuriously rejuvenated. I must say it's one of the best spas in Manila I've tried over the years. Though it is quite more expensive than the rest, every penny you spend is worth it, if you have money to spare.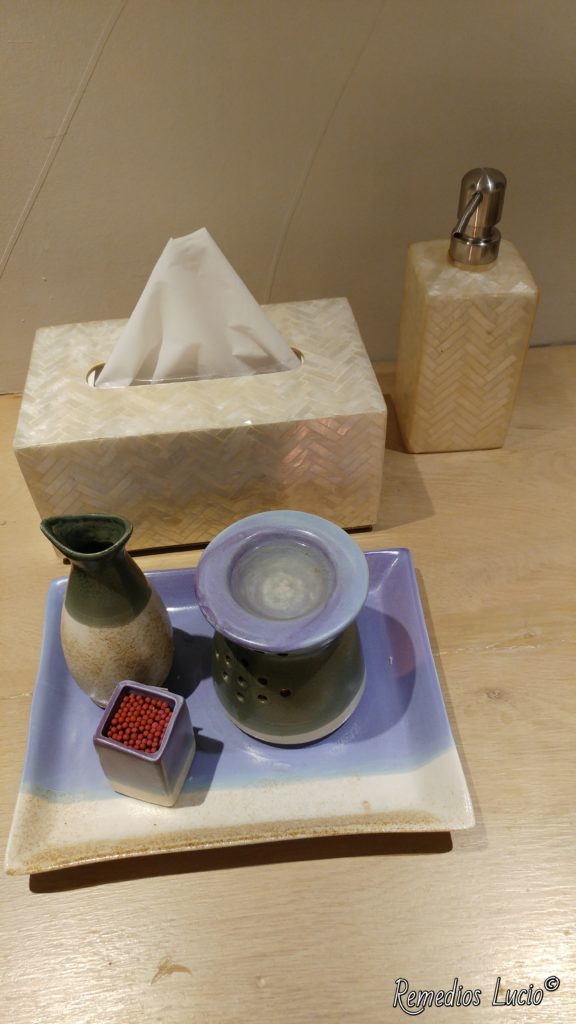 The HodgePodge Lifestyle recommends Novotel In Balance Spa for the best massage, ambiance and service. So you want to destress even for a short period of time, visit their spa because for sure, we'll be back for more.