The first road trip this summer of 2014 to the beach is at Bagac, Bataan to an exclusive resort called Montemar Beach Club. Tucked in the coastal side of the province, we traveled by bus for three and a half hours from Manila.
Despite it being a work trip, we were still able to squeeze in some time for some leisure and relaxation. Searching for the resort wasn't so hard since there were signs on the streets leading to the resort and it's near the heritage resort of Las Casas Filipinas de Azucar (another beautiful resort of historic houses in Bataan).
We were welcomed by the resort manager with refreshing orange juice and some welcoming remarks. Afterwards we were led to our rooms which were quite nice and cozy for four people with a balcony and a view of their garden. They charge  PHP 11,000.00 for the Gallery room during high season. Quite pricey for the ambiance and service, though if you want to splurge a bit for your accommodation then why not.
Afterwards, we headed to La Marea, the resort restaurant near the beachfront for lunch wherein a buffet lunch of grilled fish, vegetables, fruits and Pineapple juice were served. Our stomachs were satisfied after the long trip on the road.

The resort is lush with trees and flowers where one can take a relaxing walk around and enjoy nature at its finest. It's quiet and private, perfect for those wanting a peaceful abode for the weekend or perhaps have their honeymoon vacation in the province.
There's also tree house with a bamboo bridge guests can cross leading to another tree house. Also guests can do some water sports such as kayaking, banana boats or jetskiing.

There are two swimming pools near the hotel buildings and another one situated beside La Marea. If you're more into swimming at the beach, it's also a great place to swim as the water is clear and the sand is fine–perfect for sunbathing and dipping into the salt water under the heat of the sun.
Don't miss the beautiful sunset as the sun goes down around 5pm and simply gaze and enjoy the moment as it slowly sets until evening.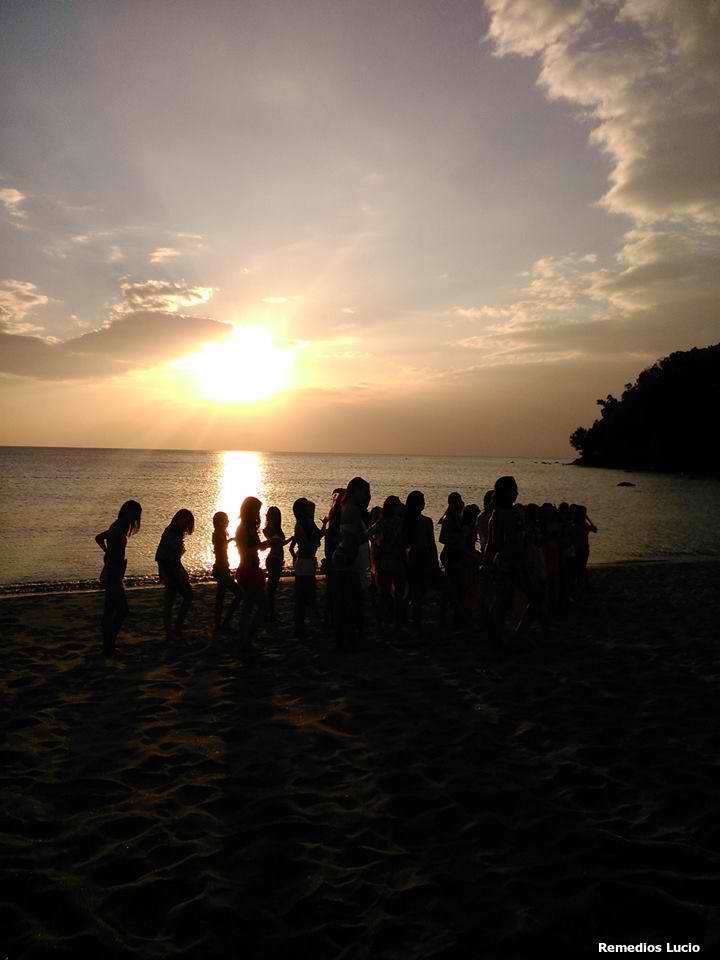 Buffet dinner was served also at La Marea and we had the option to dine inside the restaurant or outside near the beach. On our second night, the resort manager set up tables outside so we can dine under the stars. It was quite a treat as it caps our last night in Bataan.
One of the most memorable moments was when we were able to light some sky lanterns at night after dinner. It was a first time to experience such a beautiful moment and simply celebrate life.
Moreover, Montemar Beach Club sometimes have releasing of Pawikans, also known as sea turtles for some lucky guests to experience it. There were several baby turtles hatched during the second day we were there so we were lucky enough to witness them.
Staying at this resort, it's for those who are looking forward to some quiet getaways and simply sunbathing on the beach and dipping into the ocean or the swimming pool, eating until your stomach is satisfied to its finest and enjoying some down time away from the city life and work.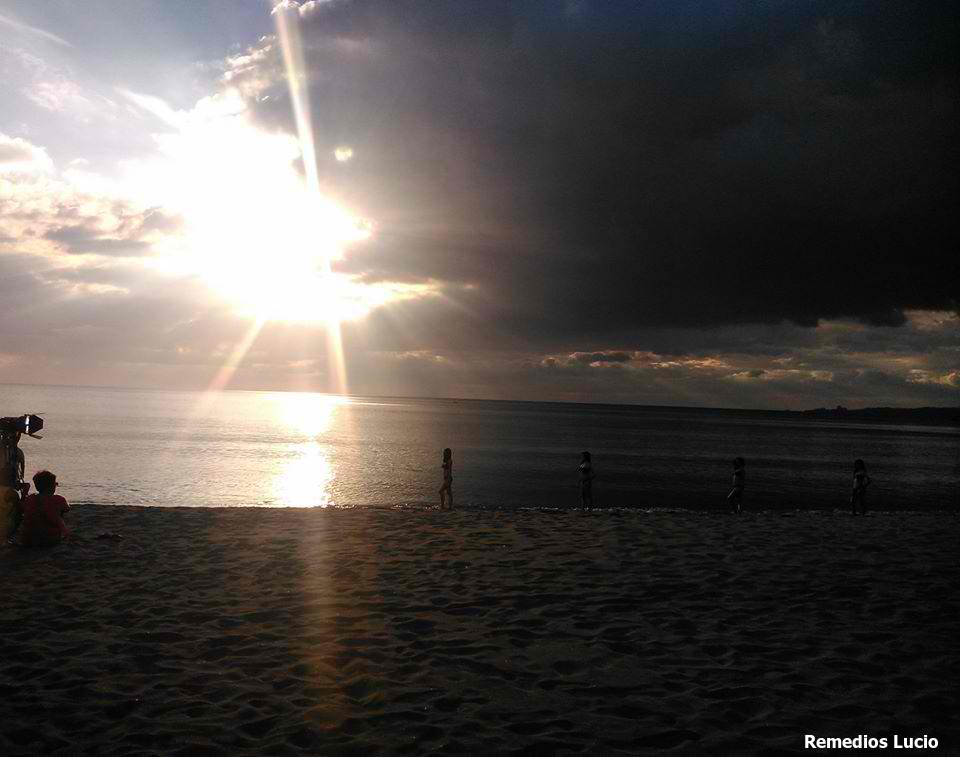 For more details, you may visit Montemar Beach Club at:
Website: http://www.montemar.com.ph
Facebook: facebook.com/montemar
Tel #:  (+632) 811-5496/ (+632) 8926497
E-mail: mbci.online@gmail.com