Today, the country celebrates Ninoy Aquino Day as Filipinos commemorate the late Benigno Simeon S. Aquino, Jr.  or famously known as Ninoy Aquino. What do you know about Ninoy? Get to know him better and find out why we consider him a hero in Philippine History.
Photo courtesy of eskwelahanplanner.tumblr.com
Born on November 27, 1932 in Concepcion, Tarlac from a wealthy family who owns the Hacienda Lawang, Hacienda Murcia and Hacienda Tinang. He passed away on August 21, 1983, marking one of the most tragic events in Philippine history. He was assassinated at the Ninoy Aquino International Airport.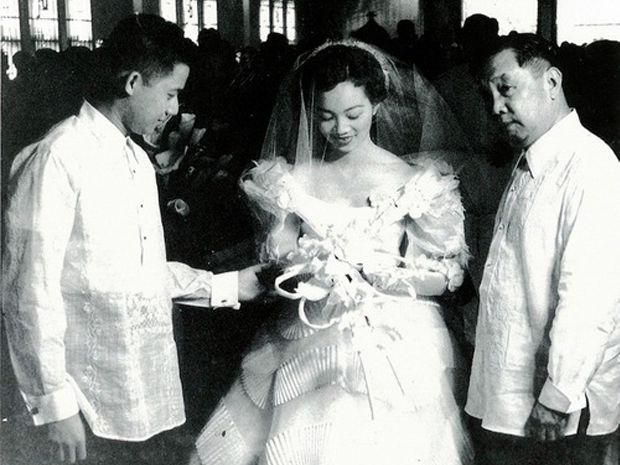 Photo courtesy of Choose Philippines
The late President Corazon "Cory" Sumulong Cojuanco became his wife. They have Ma. Elena Aquino-Cruz, Aurora Corazon Aquino-Abellada, President Benigno S. Aquino III, Victoria Elisa Aquino-Dee and Kristina Bernadette Aquino.
Photo courtesy of The Manila Times
He worked for the Manila Times were he covered news articles for the Obituary and Regions sections. He was also the foreign correspondent during the Korean War. He was appointed by former President Ramon Magsaysay as his special assistant and personal emissary to Luis Taruc (the leader of the Hukbong Bayan Laban sa mga Hapon or more known as the Hukbalahap).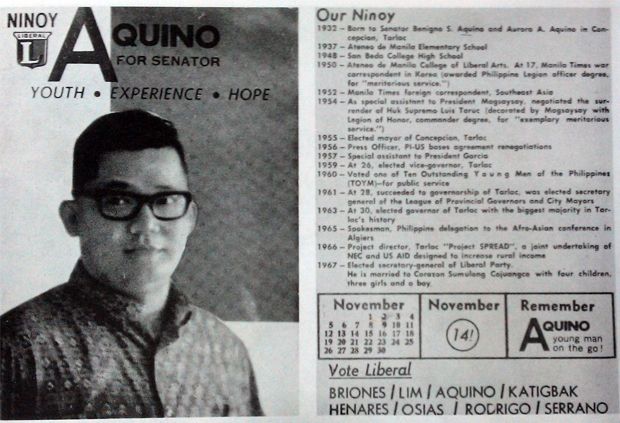 Photo courtesy of Choose Philippines
He became the youngest elected municipal mayor of Concepcion, Tarlac when he was only 22 years old; the youngest vice-governor at the age of 27; appointed as Special Assistant to former President Diosdado Macapagal; a spokesperson of the Philippine delegation to Afro-Asian conference in Algiers, Africa; the secretary-general of the Liberal Party and a senator at 34 years old among other achievements.
Photo courtesy of www.suarabangsamoro.org
"Jabidah! Special Forces of Evil?" speech of Ninoy exposed the Jabidah Massacre. He interviewed Jibin Arula who was the only survivor of the massacre who told him about what exactly happened in June 27, 1968.
Photo courtesy of Philippine Star
Ninoy said the late President Ferdinand Marcos gave him a top secret military plan to put Metro Manila and all nearby areas under the control of the Philippine Constabulary before declaring a Martial Law in the Philippines. This led to his arrest on September 22, 1972. After his arrest, Marcos declared Martial Law.
Ninoy further spoke against the regime of the late President Ferdinand Marcos which resulted to his detainment and was sentenced to death by firing squad. Military Commission No. 2 found him guilty of charges of subversion, murder and illegal possession of firearms. According to Ninoy. his death sentence was "a conscienceless mockery of justice."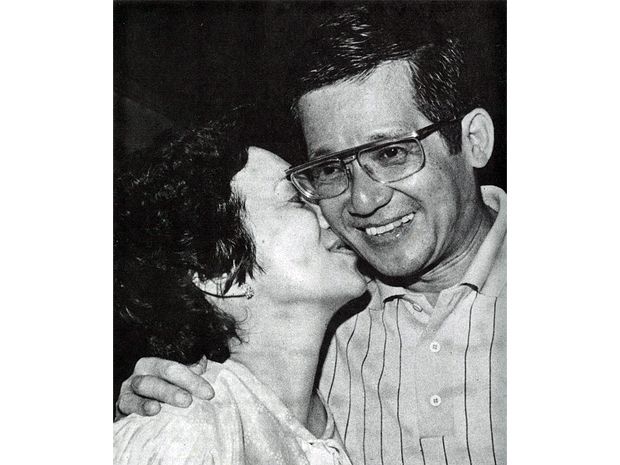 Photo courtesy of Choose Philippines
Ninoy went to the US for a heart bypass and was allowed to go out of prison. He was interviewed by Radio Veritas wherein he mentioned his intention to come home to the Philippines on August 21 wherein he even invited radio listeners to meet him at the Manila International Airport saying "Only death can stop me."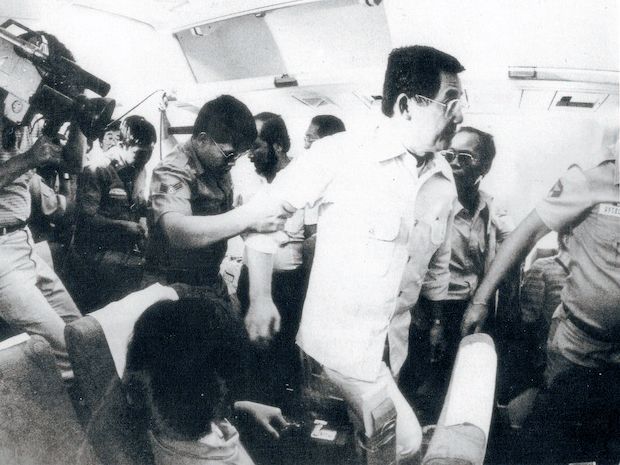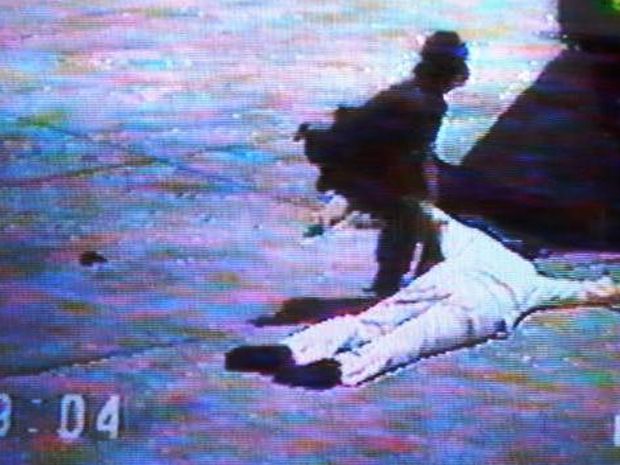 Photos courtesy of Choose Philippines
Ninoy was assassinated when he was gunned down in the Manila International Airport, now known as the Ninoy Aquino International Airport. Rolando Galman who was the alleged assassin was also killed.  "If my time has come, so be it," said Ninoy during his last interview while onboard his flight going back to the Philippines.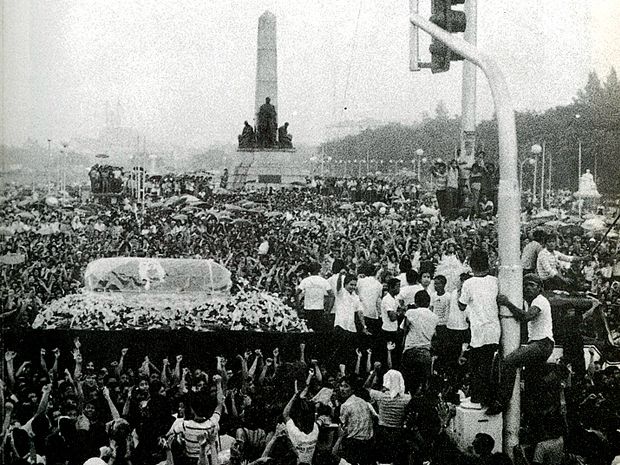 Photo courtesy of Choose Philippines
A lot of people attended Ninoy's funeral march from Sto. Domingo Church in Quezon City to Manila until arriving in Manila Memorial Park or now known as the Rizal Memorial Park.
As a tribute to Ninoy, the Manila International Airport became Ninoy Aquino International Airport and his death anniversary on August 21 became a National Holiday.