Whipping up delectable dishes from the TV screen on MasterChef Australia, I met Adam Liaw last weekend at the Taste of Australia event at Greenbelt 3 Park. I was supposed to go to the presscon at the Hilton but I didn't so it was good to finally witness him cook savoury Australian dishes in Manila.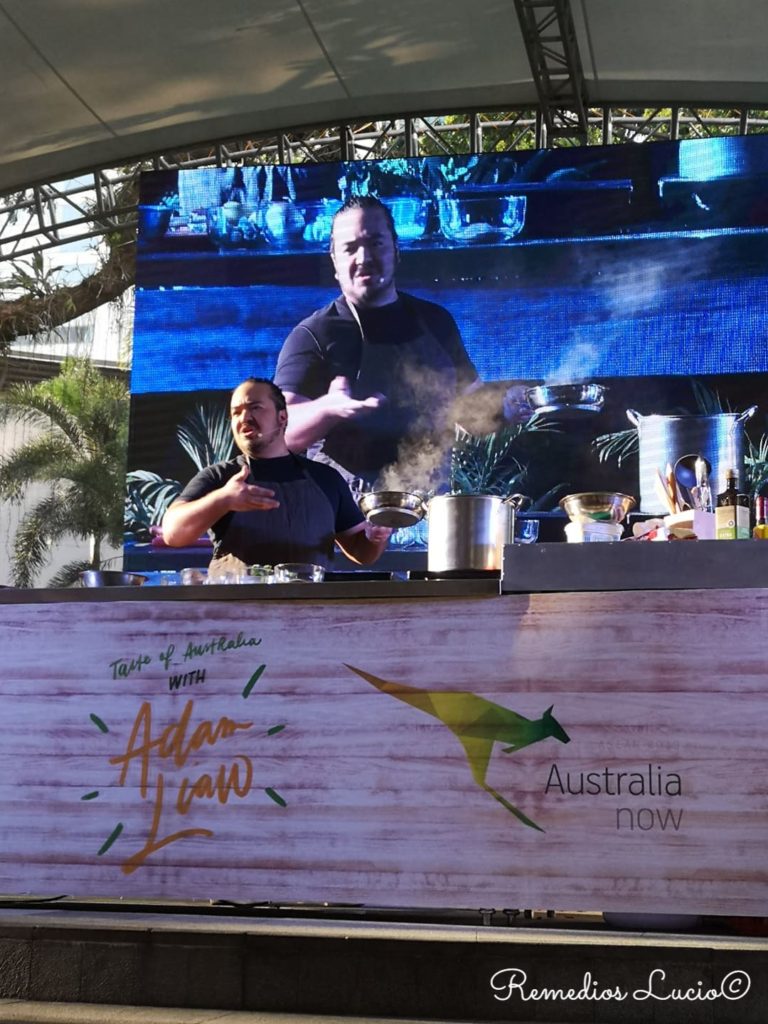 It was a laidback event with a picnic setting, wooden tables on grass with comfy pillows to sit on – a perfect summer afternoon in the city. He cooked some mean lamb chops and steak pasta made with Aussie beef. The smell wafted in the air, making me so hungry.
When the Australian Embassy invited me again, it was a chance I couldn't miss. The outdoor festival showcased Australia's culinary culture and the best Australian products available in the Philippines. Australian Ambassador to the Philippines Steve Robinson AO also graced the event.
The event had several wines from Wine Depot and Australian snacks such as Carman's or the popular Bundaberg drink. The outdoor market sold cheaper prices for special edition Aussie products for shoppers. The Taste of Australia festival also had an outdooer market perfect for the summer vibe, where visitors can shop and sample Australian food and drinks.
It was the laidback event I needed despite my crazy work week as a journalist. It's good to get to talk to Chef Adam Liaw and see him in action with his passion of cooking delicious dishes in person.
It would be great to see him again here in a different setting and integrate the Filipino and Australian cuisine next time he visits Manila! That I would love to witness again.