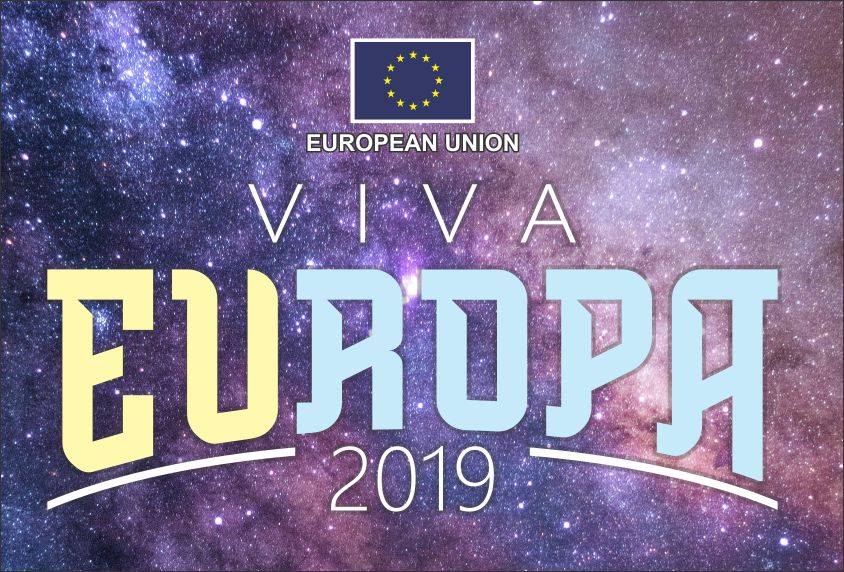 A trip to Europe is a great adventure but not everyone has the means to do so. This year the European Union (EU) Delegation to the Philippines together with EU Member States' Embassies and European cultural institutes launched "Viva Europa".
"Viva Europa is part of our cultural diplomacy which aims at reinforcing mutual understanding and strengthening people-to-people links," said European Union Ambassador Franz Jessen.
I was invited to the gathering of the European Union's members with the ambassadors, consuls, media practitioners and bloggers. Despite the hazy politics, this opportunity for Filipinos to immerse themselves in different cultures unite the countries involved.
Viva España
"Hola! Como estas?" Hone your Spanish skills with the Spanish Embassy and Instituto Cervantes as they celebrate the beautiful language and love for books during Dia del Libro (International Book Day) on April 27 at the Ayala Triangle Gardens.
They are also launching the Posporos project with the National Commission for Culture and the Arts. Filipino and Spanish bands will play together on April 21-27, 2019.
For film buffs, check out the activities in Ateneo University with the Clasicos del cine español; 4 Spanish Masterpieces; Life Goes On and Death of a Cyclist. It will have an exhibit Domenec. Not here, not anywhere at the Ateneo Art Gallery on May 26 – the Spanish Embassy and Instituto Cervantes supporting the visual arts exhibit.
Visual artist Antonio Muntadas will hold a lecture on May 19 at the same venue, Muntadas Installations and Interventions, Artistic Practices since the 1970s and on May 21 at the Museum of Contemporary Art and Design on The Project's Methodology.
Food Security to Climate Change
This year, the "EU Goes Techno" on May 9, 2019 is going to be held with the Manila Astronomical Society. Watch the stars and learn more about constellations. The Copernicus Programme was created to monitor the earth and ecosystems using satellites so they can check food security, deforestation, climate change, pollution to natural disasters.
European Stories Be Told
Bring your kids as the EU Delegation and Museo Pambata hold a story telling, have fun games and immerse them in cultural activities. This is held together with the Embassies of Austria, Czech Republic, Germany, Netherlands, and the Philippine-Italian Association.
Bike to Work Challenge
Are you hooked to biking? They'll have a bike tour in Bohol from May 6 to 7, 2019. At the same time, help protect the environment and promote sustainable lifestyle. The European Commission is launching also from May 1 to 31 the VeloMai, EU Institutions' bike-to-work challenge. Do you think biking is a healthy and a sustainable mode of transportation? Well it can be when you commute to work and helps with better air quality.
Football Schuman Cup
Play football with Filipino kids from disadvantaged kids during The Schuman Cup on 4 May, 2019 in Ayala Alabang. European diplomats will also test their skills in football as they will have a friendly competition against Filipino professional players. The Schuman Cup is an initiative of the EU Delegation to the Philippines with support from the German Embassy, Manila.
Euro-Pinoy Concert
If you're usually at the hip Poblacion area in Makati, there will be a "Euro-Pinoy Concert" on May 7 at The Ruins in Poblacion, Makati. Far Eastern University (FEU) is also having its "Musica FEUropa" a competition with choirs nationwide from May 25 to 26 at FEU. Watch the merging of different musicians from the Czech Republic, Germany, Spain, and the Philippines. 
Immerse yourself in great music with Filipino percussionist Jean Paul Zialcita; Czech Composer Lukáš Sommer; Flamenco guitarist Spanish Alex Alcaraz; Half-German, half-Filipina edgy DJ Marie Badkiss.
It's a months long celebration for 2019 that are worth checking out this year!
For more info on Viva Europa:
Facebook: European Union