Quezon, Palawan is most often the least visited province in this beautiful island compared to your usual Puerto Princesa, El Nido or Coron but I can attest to the fact that it is worth a visit. It's a quiet town bigger than Coron and El Nido surprisingly but much less commercialized as there are only a handful of hostels and one restaurant, yes only one. So you ask yourself while reading this, "So what is good to see there that's worth visiting after a three hour drive from Puerto Princesa?" The Tabon Caves definitely!
First stop when visiting the Tabon Caves in Quezon, Palawan is the museum to see the different artifacts found from the caves and learn more about the natives, the Tabon tribe. That's where you also have to register to have a tourist guide and a boat man accompany you to where you plan to go. We also had a security guard with us so that was something different from the other provinces we've been to and definitely a first, all provided by the tourism office.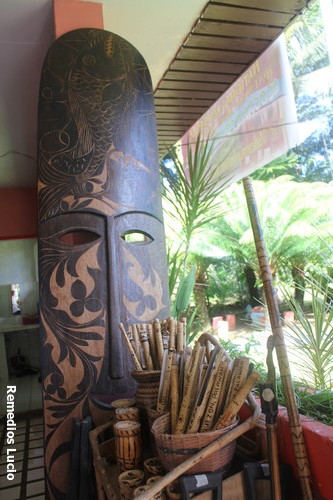 En route to Tabon Caves is a couple of minutes by land and by boat. The ocean was calm but sadly trash were scattered on its shores and some floating on the beach. Compared to Puerto Princesa and El Nido, Quezon is not as clean or perhaps the local government is not as strict in terms of implementing cleanliness.
Nonetheless, when we arrived at the Tabon Caves, we were excited to see what's in store for us. It has its own guard, a table where you have to log in, a huge entrance and solar powered electricity. There were some locals having a picnic on the beach shores in front of the cave. We didn't had to pay any entrance fee since it was National Museum month last October so all museums in Philippines were free for the entire month.
There are seven caves we can visit and it was a bit of a hike but made easy with the stairs leading to each cave. Two of the caves, tourists can explore inside. Too bad our tourist guide only had one dim flashlight so we were skeptical to go inside though I wanted to. We should have brought our own flashlight. 

This cave we can't go inside because the National Museum was doing some research. We were only able to take photos of it. We thought before coming here that there was only one cave but we were wrong as it turns out there are seven caves. That's why it's also called Tabon Cave Complex. Some of the caves are named Tabon, Diwata, Igang and Liyang Caves.
The National Museum manages the complex which was declared as a National Cultural Treasure back in 2011. It's where one of the oldest human bones was discovered in the Philippines which is the Tabon Man. It was found back in 1962.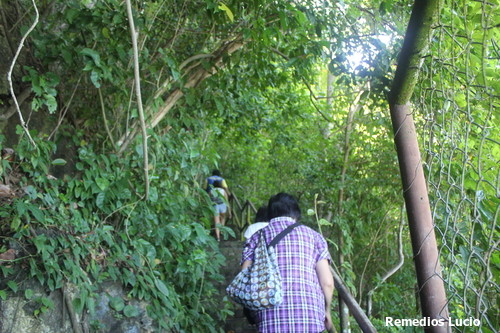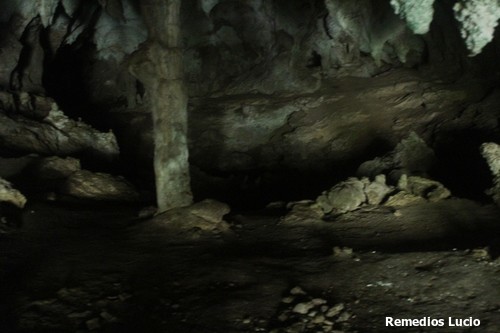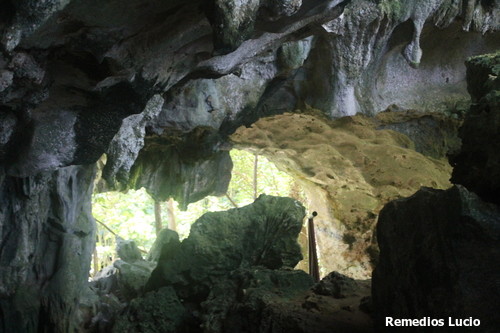 This is the last of the caves that is allowed for tourists to see. On the way down, you have a choice between going back the same way or going down the beach shores to walk back to the Tabon cave entrance. We chose the latter for a different scenery.
It was definitely worth visiting Tabon Caves and it should be a place that the government should be promoting more instead of focusing only on Puerto Princesa, El Nido and Coron.
For more info, you may contact:
ASBMD, National Museum Central Office:
Website: National Museum
Telephone No: 527-4192
National Museum Schedule
Mondays-Fridays: 9:00 am – 4:00 pm
Saturdays, Sundays and holidays by appointment

E-mail: nm_asbmd@yahoo.com