The Nail Axis hand and foot spa isn't hard to find since it's conveniently located in Timog Avenue, Quezon City. The first thing you'll noticed upon entering is their ambiance which is elegant and that's what they are going for.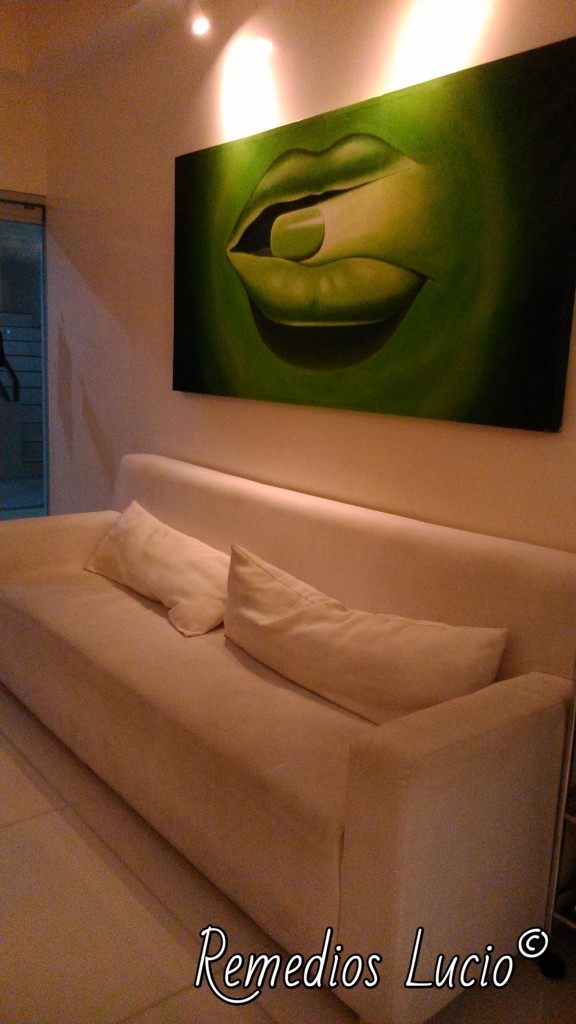 You can choose from their different services at the reception. I chose the Executive which includes a foot soak, manicure, pedicure, massage, mask, buffing and polish. Before they lead you to where you'll have your chosen service, they'll make you wear a thin robe (which isn't normally done in nail spas).
I was able to use their massage chair during the treatment. They only have three as other services can be done in regular chairs. Before starting, they asked what snack do I prefer to eat and drink while having my treatment done. These are complimentary but they also have others on their menu that you can choose from and pay for. I chose Ice Cream and Coffee. I suggest trying having some wine for a change.
It was a bit hard to eat though while having my nails done. Perhaps a food tray would help. You can also order from other restaurants and they'll plate it for you. So there's no need to worry if you're getting hungry.
Apart from the massages on the hand and feet, the massage chair was also turned on while having my nails done. It's on for several minutes and off for a few minutes. Though I felt tired after having it massaged me for a long time until my session was finished. I wish it wasn't on the entire time.
The best thing I loved about Nail Axis is they don't rush while doing their services unlike other nail spas I've tried before which is one of the reasons why I don't go back again to those establishments. They are pretty good with cleaning the nails and are careful not to hurt you while removing dead skins.
I love the massages they did on my hands and feet because they are pretty good at it. Definitely, it was a relaxing experience. Also they are friendly so it's easy to talk to them during the entire time I was there. The nail spa is also clean so that's a plus.
They also offer massages but they only have one room so there's no couple's massage and shower. So perhaps those are other things they have to improve on in the future. Perhaps their whole body massage is also good. Perhaps they can lower their price a bit since it's expensive though the service is excellent. Nonetheless, Nail Axis is a good place to go to for manicure and pedicure that's classy and relaxing.
For more details, you may visit Nail Axis:
Facebook: Nail Axis