Upon entering The Body Spa and Waxing Lounge, the spa smells really good and instantly it soothes your stressed out soul, welcoming you to a relaxing haven. They have displays of soaps, scrubs and other beauty products which you can buy encase in open display cabinets.
Normally, a fan of having massages at spas, it's the first time to try a massage at a nail spa this time. The thought of having a better ambiance at spas was eradicated because of the experience at this place.
Their staff are friendly and provides good customer's service right after you enter the spa. We availed the 90-minute Shiatsu and Swedish massages. We got to choose which oil we want to use and selected the Stress Relief oil. They had other available oils such as Relaxing, Mood Uplifting, Muscle Relief and Energizing. The oil smells good if you sniff it from the bottle but when it was applied you can barely smell it.
They also have other services such as manicure, pedicure, waxing among others if you want to try apart from having a massage.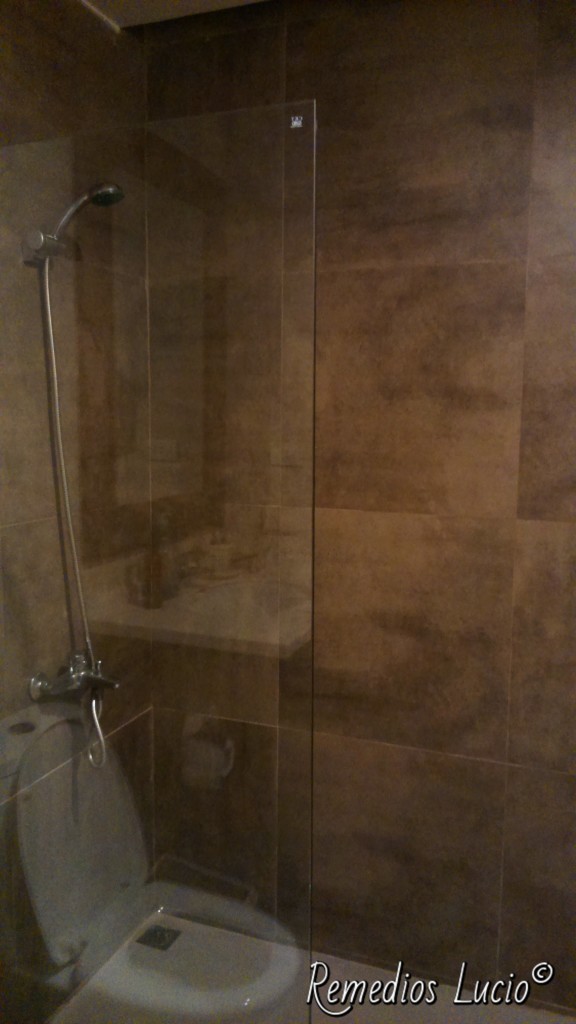 There's a shower room at The Body Spa and Waxing Lounge if you prefer to take a shower before a massage, you can. They have the usual shampoo, conditioner and body soap for you to use. Though they didn't asked us if we want to take a shower first unlike in spas.
They only have one couple's massage room which is roomy and cozy. They probably separate it with a curtain if the person availing for a massage is only for one person. It is advisable to call for an appointment for a guaranteed slot since they can't accommodate a lot for a massage.
They have a really good massage service which helps your body relax and destress. The 90-minute massage was so worth it. Even if they don't have a sauna or steam room, it's still a good place to get a good massage. Though their head rest isn't comfortable which they can improve on. They offer tea or water in the reception area after the service is done.
The Body Spa and Waxing Lounge is place I would go back to next time I need to relax for it's good massage and friendly staff.
Photos courtesy of The Body Spa and Waxing Lounge
For more info, you may visit:
Facebook: The Body Spa and Waxing Lounge