We stumbled upon a very affordable boutique hotel in Cebu City which was merely tucked behind the I.T. Park. Zerenity Hotel is a newbie in the area near the Alba Uno Hotel. I must say it was at par with my expectations after reading a lot of good reviews about it before flying to Cebu City for a start of the year vacation–especially after checking in a horrible resort in Mactan during our first day in Cebu.
Despite not confirming with the reservations officer weeks ago that we will get the rooms, still she booked us for our selected dates so it was quite a relief to know we still have reservations to replace the last minute cancellation of our shortened stay in Mactan.
Good thing, Zerenity Hotel was easy to find as it was just beside Alba Uno hotel near the I.T. Park. One of the best things with this hotel is their customer's service which was on top.
We got the Standard room (P1,698 net) which was good for two to three persons. They also have a Superior room (P1,898 net), an Executive Pad (P2,098) and an Executive Suite (P2,798) which has a kitchen, a living room and a small terrace. 
Although their rooms don't include breakfast or airport transfers included, it's alright since there's a 7-11 below the hotel, a lot of nearby restaurants and getting a cab or a jeepney is so easy within the area so it was a very convenient strategic location.

The room has a great ambiance, furniture and design. The beds are easily compared to four or five-star hotels but what makes it so good is that you don't have to pay as much, although the room size is smaller but that's okay.

The room and bathroom is clean, complete with toiletries, which is a must in any accommodation you are staying at. The only thing lacking though is a bidet but that's fine.

Zerenity Hotel also its own Japanese zen pocket garden at the ground floor which according to their hotel staff will soon have its very own mini cafe.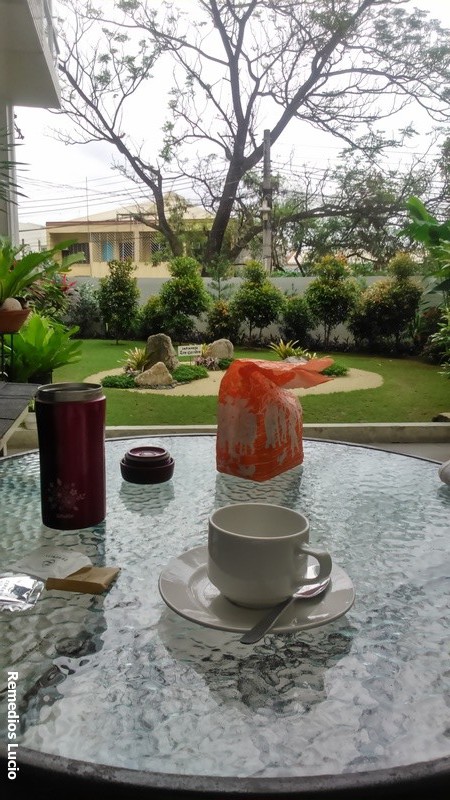 They also have a rooftop with a great view of the mountain side of Cebu City which will become a restaurant in the future. This area also has a function room too that's perfect for any parties or business events.
 Zerenity Hotel definitely is worthy of staying at if you prefer a good hotel in a good area that's not super expensive. It certainly made our vacation better after having a bad experience in another resort during our first day in Cebu.

Photos courtesy of Zerenity Hotel
For more info, you may visit:
Website: Zerenity Hotel
Address: San Miguel Road corner 1st Street, Villa Amores, Apas, Cebu City, 6000, Philippines
Contact Nos.: (+63 32) 266 – 7000 / (+63 32) 412 – 2321
E-mail: reservations@zerenityhotel.com