Time really flew by so fast and now it's already a year since The HodgePodge Lifestyle was relaunched last November 18, 2013. I started blogging as a hobby in 2010 but I was simply writing for fun then it was on hiatus when I went abroad twice in Colombia and Malaysia for AIESEC cultural immersion and exchange participant program.
My family and friends kept telling me to put ads and blog more since it's one of the best things to do these days as a writer. I should have but then living abroad, I had a busier lifestyle with work, cultural exchange speaking engagements, travelling, going out with friends during the weekends and exploring a new country.
But one of the best decisions I've had since coming home to Philippines last year was writing again in my blog The HodgePodge Lifestyle. Since the original blogging site became a paid account, my friend told me to move it to WordPress.

Also since Typepad deleted all the photos, it was too much work to put them back so a fresh new website with my own Domain was the best way to go and even if I paid for its yearly membership it was well worth it. I decided to also have ads and to continue posting to my heart's desire.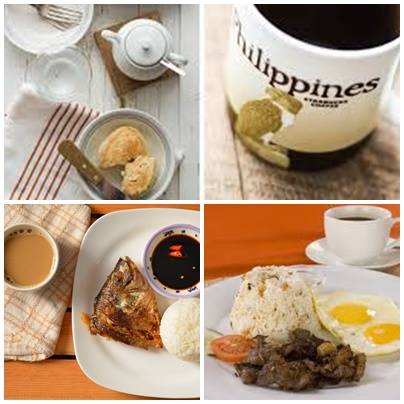 And so, it's been a great year so far with all the articles and photos I've spent time writing and uploading to make sure that my followers are still enjoying reading my blog. It's my baby and I poured my heart and soul into it.
The best ones I've written were articles on Typhoon Haiyan (Yolanda), The HodgePodge Lifestyle was featured at UNTV's Good Morning Kuya's What's For Breakfast? episode where I also got to co-host with Diego Castro about cooking Avocado pasta; travel features about Philippines, China, Malaysia and Macau, Holiday features and trivias about Christmas, New Year, Holy Week, and others; Food features on several restaurants I've tried such as Buffalo's Wing's and Thing's, Brasas, Ralfe's Gourmet and other articles that are too many to list here. Better yet back read on my other posts to see what I'm talking (or rather writing) about here at The HodgePodge Lifestyle.
There are still so many features I want to have here and for the next year of The HodgePodge Lifestyle, look out for more food, travel, current events, pets, business, events, technology and other features related to lifestyle and current events. I also look forward to reading your suggestions if there are new things you want me to feature on my blog! I'm excited to move forward.
I'm also planning to change the layout color of The HodgePodge Lifestyle and I hope you can help me decide which design you would like to see next by reading my post on Does The HodgePodge Lifestyle needs a New Look for 2015?
Take a trip back to memory lane with the list of the articles that I've written which I considered highlights of the first year since The HodgePodge Lifestyle came back:
Typhoon Haiyan (Yolanda) articles: 
Holiday features:

Christmas 2013:
New Year 2014:

Valentine's Day 2014:
Holy Week 2014:
Ninoy Aquino Day 2014:
Independence Day 2014:

All Saint's Day 2014:
Travel features:

Food features:
Featured on TV:
So here's to another adventure for
The HodgePodge Lifestyle
! I hope to see you again soon and I'm also welcoming new readers of my blog! Cheers! <3